Account Director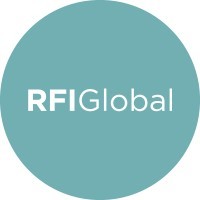 RFI Global
Sales & Business Development
Sydney, NSW, Australia
Posted on Tuesday, November 14, 2023
The Company
Founded in 2006, RFI has seen growth of over 40% year on year for 16 years and is looking for fast paced ambitious motivated people to help realise its rapid data and geographic expansion plans which will be driven by continued organic growth super charged by our M&A strategy. Over 16 years RFI has maintained its fast growth start up mentality and provides a completely dynamic environment where creative and innovative thinkers can thrive.
We are looking for an Accounts Director with an entrepreneurial mindset to be part of this growth. You will be joining a highly diverse business which boasts over 30 nationalities as part of its core team. We are offering an exciting opportunity to be part of an expanding team, with an attractive and highly competitive benefits structure and fantastic career opportunities.
The Role
This is an exciting senior leadership role that provides the opportunity to influence the strategic direction of Australia's largest bank. The successful candidate will lead the CBA account team within DBM Atlas being responsible for the ongoing servicing and growth of the account. They will be a trusted and respected advisor to the bank, someone who maintains an intimate understanding of the bank's challenges and objectives and who can offer insight and recommendations the bank can act upon. They will lead a small, highly motivated team and ensure they receive the coaching and leadership they need so they can achieve their career objectives.
Key Responsibilities
Providing strategic advice to CBA particularly pertaining to NPS measurement and performance / being a trusted advisor to the bank
Maintaining deep understanding of CBA strategic priorities, NPS performance and drivers
Advancing the depth and actionability of insight provided to CBA
Oversight of all BAU and adhoc deliverables provided to CBA associated with its DBM Atlas subscriptions and ongoing bespoke projects ensuring they are provided to the bank on time/in accordance with SLAs, to the expected standard and without error
Continual enhancement of production, QA processes and output including through automated production techniques
Monitoring use of adhoc hours including determining hours required to complete tasks, communication and agreement of hours with CBA and adherence to agreed hours during production process
Identifying and executing on opportunities to improve the way we service the CBA account and to enhance client value
Liaising with the client on prioritization of tasks based on team capacity and workload
Receiving briefings for adhoc deliverables, communicating requirements and expectations to the account team ensuring the team always understands context and objectives
Delivering presentations to senior stakeholders within the bank
Maintaining strong relationships with the key client stakeholders
Collaborating with other DBM key account team leads to share knowledge and best practice
Cascading subject matter expertise through the account team
Coaching and development of team members
Minimum of 7 years financial services experience
Has had a senior role in agency key account team for major financial service client / worked in or led insights department in financial services organisation
Subject matter expert on NPS performance measurement and reporting
Team management expertise
Able to deliver insights up to C-suite client stakeholders
Excellent leadership and organisational skills
Detailed understanding of client needs, market and competitive landscape
Competitive salary
Discretionary Bonus
Opportunity to work with a global team in a fast paced, fast growth business
Hybrid working
25 Days Holiday
2 Days Charity Leave
Birthday Leave
Social Events