Lead Analyst / Consultant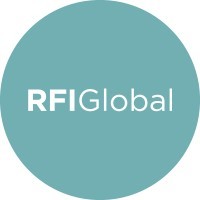 RFI Global
IT
Sydney, NSW, Australia
Posted on Saturday, October 7, 2023
Lead/Insights Manager - Australia
Company Overview
Operating across 48 global markets and with offices on 4 continents, RFI Global is the leading data-driven insights provider and thought leader to the financial services industry.
Founded in 2006, RFI has seen growth of over 40% year on year for 16 years, and is looking for fast paced ambitious motivated people to help realise its rapid data and geographic expansion plans. Over 16 years RFI has maintained its fast growth start up mentality and provides a completely dynamic environment where creative and innovative thinkers can thrive.
We are looking for world class, insights professional with an entrepreneurial mindset to lead this growth. You will be joining a highly diverse business which boasts over 30 nationalities as part of its core team. We are offering an exciting opportunity to be part of an expanding team, with an attractive and highly competitive benefits structure and fantastic career opportunities.
The Insights Manager role would suit someone who is looking for not only their next development opportunity but rapid ambitious career growth, and can demonstrate successful track record in research insights, with a background spanning 4-7 years.
Role Highlights
This is an exciting role that will be integral in driving RFI Global's growth, enhancing its customer base, products and revenue. As an Insights Manager you will be integral in driving the business forward in Australia, one of RFI Global's key markets. You will be focused on exceeding client expectations in all forms of delivery, identifying and implementing research and operational best practice and mentoring more junior members of the team.
· You will be a thought leader and financial services expert focused on delivering RFI's data and insights to our Australia based and Global clients. This role would suit a candidate who loves being client facing and presenting. As we expand our client base in Australia you will also play a critical role in driving our exciting growth plans, by using your research and industry expertise to support our business development team.
· This role is a key contributor so there are no immediate managerial responsibilities but you will influence at every level of the organisation and act as a mentor and advisor to our global analyst team.
Job Specifics
· Presenting to clients at a senior level delivering actionable insights and recommendations
· Feeding into and executing upon the product roadmap including product inception, design and refinement
· Ensuring the ongoing refinement of RFI Global's research output to better meet client needs
· Applying research expertise and analytical excellence
· Working with team members to ensure their output is insightful and actionable for clients, is accurate and timely
· Mentoring team of Analysts
· Leading training sessions and implementing ongoing internal training program and knowledge sharing
· Cascading subject matter expertise through the business
· Partnering with your peers in other business units to ensure the dissemination of knowledge and best practice
· Support of business development activities
Extensive experience of using data and research to deliver customer insights
· Experience in a research agency environment or research role or a consulting background would be an advantage
· Experience working with, banks / financial services providers (business banking or payments expertise would be an advantage)
· Ability to focus on client service above all else
· Experience managing primary research from the design stage through delivery
· Experience managing external panel suppliers
· Experience presenting research and insights to clients at a senior management level
· A desire to work on your own in a fast-moving environment, with an entrepreneurial focus
· Experience launching a new product, executing upon a market entry strategy, working in a start up environment
· The ability to work and communicate effectively
· Experience of using data/research software such as SPSS and Q
· Excellent leadership and organizational skills
· The ability to challenge the status quo and think outside the box.
Competitive salary + bonus
Great opportunity to work with a global team
25 days annual leave + public holidays + birthday leave
Flexible working arrangements
Regular employee awards
Monthly social events