Support Analyst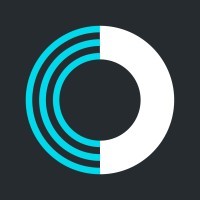 Form
IT, Customer Service
Remote
Posted on Thursday, May 11, 2023
Job Description:
We are looking for a Support Analyst to assist our customers with problems when using FORM applications. Customer Support Specialist responsibilities include resolving customer queries, recommending solutions, and guiding users through features and functionalities.
Requirements:
·
1 year of experience on Customer Support Analyst\Representative position
·
Experience in B2B Clients and Enterprise solutions support
·
Excellent communication and problem-solving skills
·
Strong desire to be helpful
·
Ability to multi-task and prioritize issues
·
Customer focused, experience in handling issues and or customer complaints
·
Excellent written and communication skills
·
Experience using common software (MS Office Suite — Word, Excel, Outlook)
·
Experience in writing test documentation: checklists, bug reports, test case
·
Experience in working with browser development tools: Chrome, Firefox, Safari
·
Basic understanding of client-server applications work
·
Track and document issue details, troubleshooting steps, resolution, and root cause as tickets.
·
Knowledge of the help desk software, and remote support tools (i.e. Zendesk, Slack, Zoom).
·
While you will work set hours, you are ok with a schedule that is late into the evening- Support offers coverage between 6 am - 6 pm MT Monday-Friday, plus occasional holidays and the schedule will be 6am-2pm MST (
2pm-10pm in Poland)
: (Subject to change based on needs).
·
You are willing to help cover
weekend
hours (9 am-5 pm MST/ 6pm-2 am in UA) and night shift hours to give our weekend agent breaks and vacation time
. It's not frequently needed
, but everyone takes a turn to lend a hand and gets the time back for doing so!
·
You are a team player who exudes a team mindset, always looking for ways to support your coworkers and contributing positively to morale.
·
You are comfortable working on phones, email, and chat channels.
Plus, if you have:
·
Basic knowledge of Looker and Salesforce.
·
Experience working with offshore technical teams.
·
Ability to handle Client escalations and act as a main communication point with Clients.
Don't meet every single requirement? Studies have shown that those in underrepresented groups, such as women and those in our BIPOC communities, tend to not apply to jobs unless they meet every single requirement and qualification. At FORM, we are dedicated to building diverse, inclusive, and an authentic workplace-- So, if you're excited about this role but your past experience doesn't align perfectly with the job description, we encourage you to apply anyway. You may be the right candidate for this or other roles at FORM!
About FORM
FORM powers the world's 2 billion mobile workers as they change companies and industries for good, with mobile technology that improves execution from the frontline. FORM activates and connects teams in the field – with leaders, missions, and each other – so they can deliver success in the enterprise. The FORM field execution platform serves as a digital assistant for frontline teams by guiding daily tasks, streamlining data collection, facilitating real-time communication, and providing leaders with real-time intelligence to drive faster actions and better decisions. FORM offers the world's only integrated task management and image recognition platform and enables smart audits on more display types than any solution in the market, plus industry-leading field communications and photo reporting capabilities. FORM solutions have been deployed by Fortune 500 companies around the world.
OUR SOLUTIONS:
FORM OpX
FORM OpX empowers teams to improve operational compliance by digitizing audits and inspections to reduce risk and improve safety and quality from the frontline. FORM OpX mobile workflows make it easy to capture the right data, at the right place, at the right time – every time. Teams stay connected with instant frontline communications on mobile, and real-time insights allow leaders to spot and fix issues quickly and measure trends over time so teams can take action on the opportunities that move the business forward.
FORM MarketX
FORM MarketX unleashes the power of field teams to drive market execution with the only mobile solution that combines dynamic task management, industry-leading image recognition, photo reporting, field team communications, and advanced reporting – all within one easy-to-use platform. Guide teams, improve execution, and drive sales while creating a shared view of the field that helps leaders make better decisions, faster. Sell more with FORM MarketX, the field execution app that guides, tracks, and improves performance in real-time.
Who We Are
We are innovators:
We're here to free mobile workers from the mundane and open up new worlds of possibility and prosperity, powered by the people.
We are partners:
We're only as successful as our customers. We provide exceptional support, strategic partnership, and personalized account management to ensure they're successful.
We are problem-solvers:
We believe business will help solve the complex challenges facing our planet today. We build products centered on helping them succeed so they can do just that.
We are flexible:
We believe in a "Work Your Way" Employment Policy. Employees who can effectively perform their job functions remotely may do so indefinitely.
Humble + hungry.
We measure success by how we help customers win. And we've been in the game a long time (in software years). Every interaction gives us the chance to deliver better service and more value. Along the way we've picked up a few awards, and for that, we're thankful.
FORM offers competitive salaries and full benefits for full-time employees and is an Equal Employment Opportunity (EEO) employer--welcoming all qualified applicants. Applicants will receive fair and impartial consideration without regard to race, sex, color, religion, national origin, age, disability, veteran status, genetic data, or other legally protected status.