Customer Success Team Lead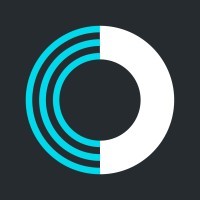 Form
Customer Service, Sales & Business Development
Remote · United States
Posted on Thursday, May 11, 2023
As a Customer Success Team Lead at FORM, you will empower, advocate, and support the team with reporting, process tracking and general product knowledge for the team and our customers. You'll get your hands dirty with the team by diving into customers' and business rules, emerging with actionable recommendations all while driving data integrity. And most importantly, you'll build authentic and trusting relationships with your team and our key customers, while being an energy leader and encouraging excellence from the rest of the team.
What You'll Do
Empower the team to proactively support our top customers and expand their product usages with GoSpotCheck by FORM. Support the team in ongoing product training, customer education and overall system and process knowledge.
Meet and exceed personal and corporate objectives and hold the team accountable for their results.
Develop team initiatives to drive and support team culture, build engagement and team comradery.
Enable the team to deepen their knowledge of GoSpotCheck by FORM supported software, including custom solutions available to our top customers.
Act as a point of contact for team on any platform related questions/concerns, bubbling up any widespread issues, or improvements that could be made to improve customer or team experience.
Identify team members who need extra help and provide feedback, training, and encouragement.
Act as the 'voice of the team' and provide feedback and suggestions for areas of improvement, sharing team perspectives with management and reporting next steps back to the team.
Identify, create, and improve team documentation, inclusive but not limited to new hire onboarding, ongoing product, and overall resource building for the team's ongoing development.
Manage a small book of business to help support the team and better understand the way our various tools are used.
Who You Are
You are comfortable working directly with executives and senior management to provide additional support to our customers and your team.
You are a high-energy and informational leader for the team with the ability to remain professional and positive when faced with adversity.
You have an empathic approach to always have the customer and teams' best interest in mind.
You can balance multiple priorities, including customer management responsibilities, process development/improvements, and team management.
You look forward to collaborating and building relationships with many other teams and leaders throughout the company.
You can clearly communicate an issue, map out a solution, and deliver results to leadership as well as the CSM team.
Your written communication is exceptional: concise, persuasive, and empathetic.
You have a proven track record of building successful relationships with both internal and external stakeholders, and one or two them would even be willing to serve as a reference.
You enjoy building and deploying processes to drive efficiencies and improve performance.
You have completed a bachelor's degree. Bonus points for anything beyond that!
You appreciate and align with our company values.
Total Compensation
The annual compensation for this role is between $90,000-$105,000/year, based on experience, plus a bonus based on company and team performance objectives
100% employer-paid employee medical, dental, and vision
Company paid Life and Disability Insurance
Paid Parental Leave
Flexible vacation policy - take the time you need when you need it!
Remote First Work Environment
Promotions from within
Don't meet every single requirement? Studies have shown that those in underrepresented groups, such as women and those in our BIPOC communities, tend to not apply to jobs unless they meet every single requirement and qualification. At FORM, we are dedicated to building diverse, inclusive, and an authentic workplace-- So, if you're excited about this role but your past experience doesn't align perfectly with the job description, we encourage you to apply anyway. You may be the right candidate for this or other roles at FORM!
About FORM
FORM powers the world's 2 billion mobile workers as they change companies and industries for good, with mobile technology that improves execution from the frontline. FORM activates and connects teams in the field – with leaders, missions, and each other – so they can deliver success in the enterprise. The FORM field execution platform serves as a digital assistant for frontline teams by guiding daily tasks, streamlining data collection, facilitating real-time communication, and providing leaders with real-time intelligence to drive faster actions and better decisions. FORM offers the world's only integrated task management and image recognition platform and enables smart audits on more display types than any solution in the market, plus industry-leading field communications and photo reporting capabilities. FORM solutions have been deployed by Fortune 500 companies around the world.
OUR SOLUTIONS:
FORM OpX
FORM OpX empowers teams to improve operational compliance by digitizing audits and inspections to reduce risk and improve safety and quality from the frontline. FORM OpX mobile workflows make it easy to capture the right data, at the right place, at the right time – every time. Teams stay connected with instant frontline communications on mobile, and real-time insights allow leaders to spot and fix issues quickly and measure trends over time so teams can take action on the opportunities that move the business forward.
FORM MarketX
FORM MarketX unleashes the power of field teams to drive market execution with the only mobile solution that combines dynamic task management, industry-leading image recognition, photo reporting, field team communications, and advanced reporting – all within one easy-to-use platform. Guide teams, improve execution, and drive sales while creating a shared view of the field that helps leaders make better decisions, faster. Sell more with FORM MarketX, the field execution app that guides, tracks, and improves performance in real-time.
Who We Are
We are innovators:
We're here to free mobile workers from the mundane and open up new worlds of possibility and prosperity, powered by the people.
We are partners:
We're only as successful as our customers. We provide exceptional support, strategic partnership, and personalized account management to ensure they're successful.
We are problem-solvers:
We believe business will help solve the complex challenges facing our planet today. We build products centered on helping them succeed so they can do just that.
We are flexible:
We believe in a "Work Your Way" Employment Policy. Employees who can effectively perform their job functions remotely may do so indefinitely.
Humble + hungry.
We measure success by how we help customers win. And we've been in the game a long time (in software years). Every interaction gives us the chance to deliver better service and more value. Along the way we've picked up a few awards, and for that, we're thankful.
FORM offers competitive salaries and full benefits for full-time employees and is an Equal Employment Opportunity (EEO) employer--welcoming all qualified applicants. Applicants will receive fair and impartial consideration without regard to race, sex, color, religion, national origin, age, disability, veteran status, genetic data, or other legally protected status.