Customer Success Operations Specialist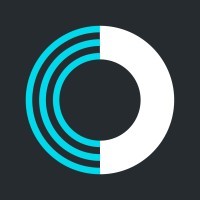 Form
Customer Service, Sales & Business Development, Operations
Remote
Posted on Wednesday, May 3, 2023
As Customer Success Operations Specialist at FORM MarketX, you'll support the efforts of our Customer Success Managers and Account Managers in a variety of administrative tasks, while simultaneously providing reactive support to our MyAccount clients portfolio. You'll be an integral part of the day-to-day Customer Success operations, helping achieve our mission to advocate for, consult with and empower our customers. You'll become a product expert, delivering an exceptional customer experience, and helping our customers to use the product to its fullest potential.
What We'll Achieve
You'll play a critical role in tackling daily requests from our admin users, including but not limited to, performing administrative and configuration functions on the platform on behalf of the customer/CS team, reviewing and actioning requests on behalf of the CS team, as well as normalizing customer specific requests into repeatable processes.
You'll support our Customer Success Team and Account Management with ongoing maintenance and customer data initiatives.
You'll have more than enough thrown at you from customers, but your ability to prioritize and deliver on the highest value items is what will distinguish your performance.
You'll join internal team and customer calls to discuss solution maintenance and solution administration challenges.
Our customers will be well-versed in best practices for utilizing our application due to your product expertise and consistent messaging.
Your ability to troubleshoot problems and identify root causes will keep our customers delighted at the industry-leading level of service they receive.
Who You Are
You have at least one year of experience in a customer-facing role or customer operations type role within a software or technology company.
You are an intelligent, empathic, and resourceful problem-solver.
You know and love Microsoft Excel and have the ability to zoom out of the minutia to recognize whether an input will result in the desired output. Bonus points if you have a basic understanding of relational databases and can write basic SQL queries.
Your written communication is exceptional: concise, persuasive, and empathetic.
Your verbal communication is exceptional: clear, on-point and confident.
You have a passion for problem solving and innovation, all in the best interest of making processes more efficient for the customer and field teams.
When it comes to organizational skills, you're the cream of the crop and can even point to examples of technologies you use to stay organized.
Having too much work and not enough time doesn't make you come unglued - You understand how to prioritize and focus on what's important.
You look forward to collaborating, working cross-functionally, and building relationships with many other teams throughout the company.
You always make a point to follow up with customers and are a quick responder through various communication channels
You appreciate and align with our company values.
Don't meet every single requirement? Studies have shown that those in underrepresented groups, such as women and those in our BIPOC communities, tend to not apply to jobs unless they meet every single requirement and qualification. At FORM, we are dedicated to building diverse, inclusive, and an authentic workplace-- So, if you're excited about this role but your past experience doesn't align perfectly with the job description, we encourage you to apply anyway. You may be the right candidate for this or other roles at FORM!
About FORM
FORM powers the world's 2 billion mobile workers as they change companies and industries for good, with mobile technology that improves execution from the frontline. FORM activates and connects teams in the field – with leaders, missions, and each other – so they can deliver success in the enterprise. The FORM field execution platform serves as a digital assistant for frontline teams by guiding daily tasks, streamlining data collection, facilitating real-time communication, and providing leaders with real-time intelligence to drive faster actions and better decisions. FORM offers the world's only integrated task management and image recognition platform and enables smart audits on more display types than any solution in the market, plus industry-leading field communications and photo reporting capabilities. FORM solutions have been deployed by Fortune 500 companies around the world.
OUR SOLUTIONS:
FORM OpX
FORM OpX empowers teams to improve operational compliance by digitizing audits and inspections to reduce risk and improve safety and quality from the frontline. FORM OpX mobile workflows make it easy to capture the right data, at the right place, at the right time – every time. Teams stay connected with instant frontline communications on mobile, and real-time insights allow leaders to spot and fix issues quickly and measure trends over time so teams can take action on the opportunities that move the business forward.
FORM MarketX
FORM MarketX unleashes the power of field teams to drive market execution with the only mobile solution that combines dynamic task management, industry-leading image recognition, photo reporting, field team communications, and advanced reporting – all within one easy-to-use platform. Guide teams, improve execution, and drive sales while creating a shared view of the field that helps leaders make better decisions, faster. Sell more with FORM MarketX, the field execution app that guides, tracks, and improves performance in real-time.
Who We Are
We are innovators:
We're here to free mobile workers from the mundane and open up new worlds of possibility and prosperity, powered by the people.
We are partners:
We're only as successful as our customers. We provide exceptional support, strategic partnership, and personalized account management to ensure they're successful.
We are problem-solvers:
We believe business will help solve the complex challenges facing our planet today. We build products centered on helping them succeed so they can do just that.
We are flexible:
We believe in a "Work Your Way" Employment Policy. Employees who can effectively perform their job functions remotely may do so indefinitely.
Humble + hungry.
We measure success by how we help customers win. And we've been in the game a long time (in software years). Every interaction gives us the chance to deliver better service and more value. Along the way we've picked up a few awards, and for that, we're thankful.
FORM offers competitive salaries and full benefits for full-time employees and is an Equal Employment Opportunity (EEO) employer--welcoming all qualified applicants. Applicants will receive fair and impartial consideration without regard to race, sex, color, religion, national origin, age, disability, veteran status, genetic data, or other legally protected status.