Project Manager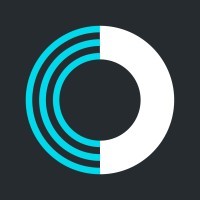 Form
Operations
Remote · United States
Posted on Monday, April 17, 2023
FORM has very powerful out-of-the-box products and is seeking a Project Manager to join our Professional Services team. As a Project Manager on the Professional Services Team, you'll oversee the scoping and delivery of customized solutions for some of our biggest customers. You'll collaborate with both internal and external stakeholders, leveraging your domain expertise to deliver seamless integrations and valuable functionality. Your ability to effectively scope, price, and deliver your projects will contribute to the Professional Services Team's success as a revenue-generating group for the greater organization.
What You'll Do
You'll work directly with our Customers to accurately scope implementations, integrations, and development efforts above and beyond the base product offering.
You'll work closely with customers of all sizes but emphasized involvement with our largest and most strategic accounts that will be leveraging our cutting-edge image recognition technology.
We'll fine-tune an accurate and easily repeatable process for building SOWs for our customers - we'll ask the right questions up-front to create the proper scope, schedule, and assumptions before initializing technical resources within the teams.
We'll deliver on time to our customer's thanks to your overall organizational awareness and the pulse you keep on the Professional Services Team's workload.
Customers will receive the solution that was promised largely due to your technical domain expertise in understanding the bounds of the product platforms and our customer's data structures.
We'll improve our process efficiency by whipping up customized functionality such as report views, triggered emails, data digestion/reporting, and data ingestion/tables.
You'll work closely with Professional Services Engineers, sorting through priorities and timelines to organize and maximize their efficiency and effectiveness.
You'll track and manage project and resource spending with the goals of meeting customer satisfaction while staying within the project schedule and cost targets; otherwise manage the change control process and client expectations.
Who You Are
You have a minimum of 5+ years of professional experience facilitating the operations of a technical team, specifically around complex software implementations, data reporting, and back-end engineering.
You've managed simultaneous projects in a customer-facing role where you were directly accountable for delivering the goods!
You have confidence in your technical understanding, including things like table interactions, systems integrations, object-oriented design patterns, and architectural best practices.
You have a foundational understanding of technical concepts and terminology for development (i.e. HTML, CSS, and JavaScript), systems integration (i.e. SFTP, XML, ETL Processing, API, JSON, etc.), and data systems (i.e. SQL, Postgres, flat files).
You are familiar with and comfortable with using service delivery tools such as JIRA, Asana, and Salesforce.
You have an excellent understanding of SaaS architecture, data collection, and business workflow concepts.
You can sometimes be over-communicative, but your stakeholders always know what's being done, why it's being done, and how the execution is being carried out.
You have an exceptional communication style, specifically when it comes to explaining technical challenges to non-technical people.
You can be both a motivating or calming force, depending on the situation.
Your natural tendency is to under promise and overdeliver, and not the other way around.
You believe that taking projects to the finish line means the customer is truly satisfied with the deliverable.
You have worked in a smaller environment, or in a consulting role, and know how to be resourceful in order to get things done.
You appreciate and align with our company values.
Total Compensation
The annual compensation for this role is between $100,000-$120,000/year, based on experience
100% employer-paid employee medical, dental, and vision
Company paid Life and Disability Insurance
Paid Parental Leave
Flexible vacation policy - take the time you need when you need it!
Remote First Work Environment
Promotions from within
Don't meet every single requirement? Studies have shown that those in underrepresented groups, such as women and those in our BIPOC communities, tend to not apply to jobs unless they meet every single requirement and qualification. At FORM, we are dedicated to building diverse, inclusive, and an authentic workplace-- So, if you're excited about this role but your past experience doesn't align perfectly with the job description, we encourage you to apply anyway. You may be the right candidate for this or other roles at FORM!
About FORM
FORM powers the world's 2 billion mobile workers as they change companies and industries for good, with mobile technology that improves execution from the frontline. FORM activates and connects teams in the field – with leaders, missions, and each other – so they can deliver success in the enterprise. The FORM field execution platform serves as a digital assistant for frontline teams by guiding daily tasks, streamlining data collection, facilitating real-time communication, and providing leaders with real-time intelligence to drive faster actions and better decisions. FORM offers the world's only integrated task management and image recognition platform and enables smart audits on more display types than any solution in the market, plus industry-leading field communications and photo reporting capabilities. FORM solutions have been deployed by Fortune 500 companies around the world.
OUR SOLUTIONS:
FORM OpX
FORM OpX empowers teams to improve operational compliance by digitizing audits and inspections to reduce risk and improve safety and quality from the frontline. FORM OpX mobile workflows make it easy to capture the right data, at the right place, at the right time – every time. Teams stay connected with instant frontline communications on mobile, and real-time insights allow leaders to spot and fix issues quickly and measure trends over time so teams can take action on the opportunities that move the business forward.
FORM MarketX
FORM MarketX unleashes the power of field teams to drive market execution with the only mobile solution that combines dynamic task management, industry-leading image recognition, photo reporting, field team communications, and advanced reporting – all within one easy-to-use platform. Guide teams, improve execution, and drive sales while creating a shared view of the field that helps leaders make better decisions, faster. Sell more with FORM MarketX, the field execution app that guides, tracks, and improves performance in real-time.
Who We Are
We are innovators:
We're here to free mobile workers from the mundane and open up new worlds of possibility and prosperity, powered by the people.
We are partners:
We're only as successful as our customers. We provide exceptional support, strategic partnership, and personalized account management to ensure they're successful.
We are problem-solvers:
We believe business will help solve the complex challenges facing our planet today. We build products centered on helping them succeed so they can do just that.
We are flexible:
We believe in a "Work Your Way" Employment Policy. Employees who can effectively perform their job functions remotely may do so indefinitely.
Humble + hungry.
We measure success by how we help customers win. And we've been in the game a long time (in software years). Every interaction gives us the chance to deliver better service and more value. Along the way we've picked up a few awards, and for that, we're thankful.
FORM offers competitive salaries and full benefits for full-time employees and is an Equal Employment Opportunity (EEO) employer--welcoming all qualified applicants. Applicants will receive fair and impartial consideration without regard to race, sex, color, religion, national origin, age, disability, veteran status, genetic data, or other legally protected status.