Manager of Support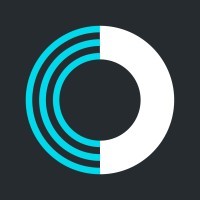 Form
Administration, Customer Service
Remote
Posted on Thursday, April 13, 2023
As the Manager of the US Customer & Technical Support team at FORM, you will lead, coach, and empower both the front-line Customer Support team and the Technical Support team responsible for technical escalations. In your role, you'll enable your Support Analysts & Engineers to continuously improve their performance while coordinating with other departments in the company to ensure each customer's voice is heard.
As the champion for your team, you'll ensure they always have a seat at the table, and you'll work closely with the FORM leadership team to regularly inform and address product and user trends. Most importantly, you'll use industry research, best practices, thought leadership and your previous Support experience to help your team provide world-class service, and help shape the next leaders of the organization.
What You'll Do:
Hires and trains Global Support department staff.
Organizes and oversees the schedules of Global Support department staff.
Provides constructive and timely performance evaluations.
Handles discipline and termination of employees in accordance with company policy.
Responsible for the operational implementation of the key strategic initiatives and requirements.
Analyzes software and hardware needs for the organization.
Oversees and ensures that the high standards of the FORM Global Support Organization are upheld in all areas of support operations.
Identifies and recommends upgrades and changes to hardware and software, maintaining efficient and effective operations in the organization.
Facilitates and oversees the technical support EU teams, ensuring effective and helpful support is provided to end users.
Maintains knowledge of trends and developments in the FORM technology platforms on both a technical and use case level.
Coordinates day to day operations working with the relevant team leads.
Ensures support-related projects and tasks are completed within specifications, on time, and within budget.
Collaboration with other leaders within the Global Support organization and other key organizations within FORM.
Performs other duties as assigned.
Who You Are:
At least 2-3 of related experience with at least one year in a supervisory role preferred.
Proficient with Microsoft Office Suite or related software.
Proficient with or able to quickly learn the software and applications used in the organization and the industry.
Integrity and professionalism beyond reproach.
Bachelor's degree in Computer Science or related field required.
Excellent interpersonal and customer service skills.
Excellent organizational skills and attention to detail.
Strong analytical and problem-solving skills.
Strong supervisory and leadership skills.
Thorough understanding of technology, software, and hardware.
Proficient in English and Polish, in both written and verbal format.
We Offer:
15,000 - 20,000 PLN net for B2B or 14,000-18,000 gross for UoP, depending on experience
Work remotely or in our Kraków office
Private medical healthcare
Being part of a small team
A startup atmosphere where you can feel the impact and importance of your work
Using the latest tools of your team's choice
Don't meet every single requirement? Studies have shown that those in underrepresented groups, such as women and those in our BIPOC communities, tend to not apply to jobs unless they meet every single requirement and qualification. At FORM, we are dedicated to building diverse, inclusive, and an authentic workplace-- So, if you're excited about this role but your past experience doesn't align perfectly with the job description, we encourage you to apply anyway. You may be the right candidate for this or other roles at FORM!
About FORM
FORM powers the world's 2 billion mobile workers as they change companies and industries for good, with mobile technology that improves execution from the frontline. FORM activates and connects teams in the field – with leaders, missions, and each other – so they can deliver success in the enterprise. The FORM field execution platform serves as a digital assistant for frontline teams by guiding daily tasks, streamlining data collection, facilitating real-time communication, and providing leaders with real-time intelligence to drive faster actions and better decisions. FORM offers the world's only integrated task management and image recognition platform and enables smart audits on more display types than any solution in the market, plus industry-leading field communications and photo reporting capabilities. FORM solutions have been deployed by Fortune 500 companies around the world.
OUR SOLUTIONS:
FORM OpX
FORM OpX empowers teams to improve operational compliance by digitizing audits and inspections to reduce risk and improve safety and quality from the frontline. FORM OpX mobile workflows make it easy to capture the right data, at the right place, at the right time – every time. Teams stay connected with instant frontline communications on mobile, and real-time insights allow leaders to spot and fix issues quickly and measure trends over time so teams can take action on the opportunities that move the business forward.
FORM MarketX
FORM MarketX unleashes the power of field teams to drive market execution with the only mobile solution that combines dynamic task management, industry-leading image recognition, photo reporting, field team communications, and advanced reporting – all within one easy-to-use platform. Guide teams, improve execution, and drive sales while creating a shared view of the field that helps leaders make better decisions, faster. Sell more with FORM MarketX, the field execution app that guides, tracks, and improves performance in real-time.
Who We Are
We are innovators:
We're here to free mobile workers from the mundane and open up new worlds of possibility and prosperity, powered by the people.
We are partners:
We're only as successful as our customers. We provide exceptional support, strategic partnership, and personalized account management to ensure they're successful.
We are problem-solvers:
We believe business will help solve the complex challenges facing our planet today. We build products centered on helping them succeed so they can do just that.
We are flexible:
We believe in a "Work Your Way" Employment Policy. Employees who can effectively perform their job functions remotely may do so indefinitely.
Humble + hungry.
We measure success by how we help customers win. And we've been in the game a long time (in software years). Every interaction gives us the chance to deliver better service and more value. Along the way we've picked up a few awards, and for that, we're thankful.
FORM offers competitive salaries and full benefits for full-time employees and is an Equal Employment Opportunity (EEO) employer--welcoming all qualified applicants. Applicants will receive fair and impartial consideration without regard to race, sex, color, religion, national origin, age, disability, veteran status, genetic data, or other legally protected status.