Account Executive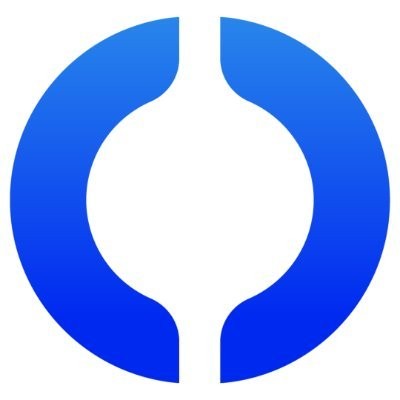 Fishbowl Inventory
Sales & Business Development
Denver, CO, USA
Posted on Tuesday, November 14, 2023
About Fishbowl
Fishbowl is an industry-leading manufacturing and warehouse management software supplier for small, medium, and enterprise-sized businesses across 40+ verticals. While our mission is to deliver amazing software, service, training, and support to our customers to help them grow and scale their business operations, our passion is helping people. Whether you are new to owning and operating a business or have been at it for 20+ years, Fishbowl provides simplicity and flow for business owners. It makes it easier for them to focus on what they love most: running their business.
To support the mission of Fishbowl, we have recently partnered with Diversis Capital to invest in Fishbowl's growth and market scale. We have recently launched new cloud-based products that will continue to surprise and delight our existing and future customers. We also have exciting plans to expand our efforts internationally. We are focused on building a globally oriented team that will allow us to scale our operations and future market growth potential.
The Opportunity
As an Account Executive for Fishbowl, a Denver-based role, will bring new customers into the business by deeply understanding the pains in their existing workflows, demonstrating Fishbowl's capabilities to solve those needs, and professionally and respectfully controlling the sales process through close. You are self-motivated, highly organized, and have meticulous attention to detail regarding customer follow-ups, data tracking, accurate records, and documentation of all sales activities and coordination through our CRM. You can build urgency based on the information provided by the prospect, you listen more than you talk, you learn and pivot quickly, you're comfortable with the speed of change that comes with a fast-growing company, and you like to have fun!
You'll benefit from an SDR team that does the prospecting work above you in the funnel. You are responsible for taking each precious prospect and delivering a sales experience that creates raving fans for our company and products. You'll be well surrounded by expert resources to equip you and aid you in executing our sales process. You'll help us improve and serve our prospects and customers better by helping us test and learn our way into the best practices available.
Responsibilities
Achieve/exceed assigned sales targets
Consultative Selling: understand each prospect's specific needs and pain points based on your experience in the industry and space. Offered tailored solutions and demonstrate how Fishbowl software can address their challenges
Develop a deep understanding of Fishbowl's solutions, including features, benefits, competitive advantages, ideal customer profiles, and verticals
Conduct compelling product demonstrations and presentations to potential customers, showcasing Fishbowl solutions' value and business impact based on their requirements
Develop and maintain an active, vibrant, qualified pipeline to deliver sales targets
Manage the sales process from initial contact to the sales process through each stage, including driving urgency in the negotiation and closing process
Provide an accurate forecast monthly, along with the deal path to deliver the sales target
Have professional sales experience and sales process on value-driven best practices for converting prospects to customers, providing insights and suggested improvements along the way
Master our value propositions and be able to translate the pain points prospects share into an outcomes-based selling
Handle objections and negotiate prices to get deals on the table and bring them across the finish line
Is passionate about selling while understanding sales responsibilities of strengthening the entire organization by collecting and sharing data and insights
Work cross-functionally with Marketing, SDRs, Onboarding, Sales Engineering, and Account Management to ensure an outstanding customer experience
Learn our competition and be able to convey why a customer wins with Fishbowl
Value-sell and lead with insights
Is a competitor and hates to lose more than loves to win
Required Qualifications
5+ years of experience in Small to Midmarket Software Sales/SaaS with a proven track record of hitting and surpassing monthly and quarterly sales goals in a SaaS MRR-based model
Knowledge of customer/market research, sales, and negotiating principles
Proven track record of success in B2B SaaS sales, with a focus and domain experience in the Inventory Management and Manufacturing industry
Strong understanding of inventory management/manufacturing processes, and supply chain operations
Exceptional interpersonal and communication skills. both written and verbal
Self-motivated and goal-oriented with a strong work ethic
Ability to work independently and as part of a team in a fast-paced environment
Proven ability to prospect and build a qualified pipeline
Curious mindset, always learning and striving for excellence
Work with a sense of urgency and accountability
B2B sales expertise with an emphasis on subscription selling
Demonstrated success in delivering prospects through a sales process to close
Deal and contract negotiation experience within pre-determined parameters
Strong verbal and written communication skills
Excellent time management skills
Experience using Salesforce.
Outstanding MS Office and Salesforce knowledge to manage and drive sales, including a track record of providing reliable, up-to-date inputs
Customer empathy, particularly for small manufacturing, warehouse, and e-commerce businesses
Willingness to be coached, desire mentorship, and have a growth mindset
Preferred Qualifications
Analytical mindset to utilize data to prioritize leads and adapt sales approach based on customer profiles
Experience with Challenger Selling, BANT, and or MEDDIC sales methodology
Compensation
Base: $75,000 - $100,000
OTE: $150,000 - $250,000