Paid Ad Specialist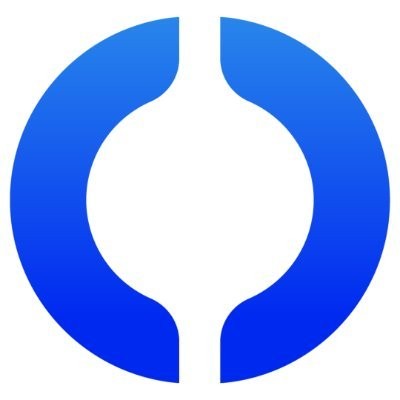 Fishbowl Inventory
United States
Posted on Wednesday, October 18, 2023
About Fishbowl
Fishbowl is an industry leading, top supplier of manufacturing and warehouse management software for small, medium, and enterprise sized businesses across 40+ verticals. While our mission is to deliver amazing software, service, training, and support to our customers to help them grow and scale their business operations, our passion is helping people. Whether you are new to owning and operating a business, or you have been at it for 20+ years, Fishbowl provides simplicity and flow for business owners and makes it easier for them to focus on what they love most, running their business.
To support the mission of Fishbowl, we have recently partnered with Diversis Capital to invest in Fishbowl's growth and market scale. We are well on our way to developing exciting new cloud-based products that will continue to surprise and delight our existing and future customers. We also have exciting plans to expand our efforts internationally and are focused on building a globally oriented team that will allow us to scale our operations and future market growth potential.
The Opportunity:
As a Paid Ads Specialist at Fishbowl Inventory, you will play a pivotal role in driving our digital advertising efforts, primarily specializing in paid search PPC. You will be responsible for managing substantial monthly advertising budgets across various platforms, including but not limited to Google, Facebook, Bing, LinkedIn, and more. Your primary objectives will be to optimize campaign performance, generate high-quality leads, and maintain a specific cost-per-click and cost-per-lead that convert to demo's for the sales organization.
Key Responsibilities:
Develop and execute paid advertising strategies across multiple platforms to achieve business goals.
Manage and optimize monthly advertising budgets, often in the hundreds of thousands of dollars.
Conduct keyword research, ad copywriting, and landing page optimization to maximize click-through rates and conversion rates.
Monitor, analyze, and adjust campaign performance to ensure maximum ROI and cost-effectiveness.
Implement A/B testing and other optimization techniques to improve ad campaign performance continuously.
Create and maintain comprehensive reports, including weekly reports for the Senior Digital Marketing Manager and senior/executive-level reporting to demonstrate campaign effectiveness and ROI.
Stay up-to-date with industry trends, best practices, and platform updates to maintain a competitive edge.
Collaborate closely with the Senior Digital Marketing Manager and cross-functional teams to align paid advertising efforts with overall marketing strategies.
Plan and executive preventative measures to limit the amount of SPAM traffic, clicks, and leads coming through campaign performance.
Create, edit, and launch new landing pages using Unbounce and other landing page platforms to ensure the team reaches our conversion rate KPIs.
Managing campaigns and optimizations in multiple markets and products including North America, APAC as well as potential additional e-commerce product offerings.
Qualifications:
Bachelor's degree in Marketing, Advertising, or related/relevant experience.
Proven experience in managing PPC campaigns with budgets in the tens or hundreds of thousands of dollars per month.
Strong proficiency in Google Ads, Facebook Ads, Bing Ads, and LinkedIn Ads platforms.
In-depth knowledge of keyword research, ad creation, ad targeting strategies, and audience creation and segmentation.
Exceptional analytical skills and the ability to interpret data to make data-driven decisions.
Proficiency in web analytics tools (e.g., Google Analytics/GA4) and reporting tools.
Excellent communication skills, both written and verbal.
Strong attention to detail and project management skills and ability to follow OKR planning process.
Google Ads and other relevant certifications are a plus.
Experience with B2B SaaS marketing is preferred.
Benefits
Flexible PTO with no accrual needed allowing employees the time they need away from work
Multiple healthcare options to choose from including PPO and CDHP options with matching company contributions to an employee's HSA account
Paid parental leave
401K matching
On-site gym, company paid lunches, fully stocked snack bins and refrigerators in the office (anyone want a Monster to drink?)
Generous anniversary experiences for employees on their anniversaries
A team environment where people want to work from the office, but enjoy the freedom to work from anywhere
and much more!
E-Verify
Fishbowl participates in the Electronic Employment Verification Program. Please visit https://www.e-verify.gov/sites/default/files/everify/posters/EVerifyParticipationPoster.pdf for more information.
EEO
Fishbowl provides equal employment opportunities to all employees and applicants for employment and prohibits discrimination and harassment of any type without regard to race, color, religion, age, sex, national origin, disability status, genetics, protected veteran status, sexual orientation, gender identity or expression, or any other characteristic protected by federal, state, or local laws.
This policy applies to all terms and conditions of employment, including recruiting, hiring, placement, promotion, termination, layoff, recall, transfer, leaves of absence, compensation, and training.
ADA
Fishbowl is committed to providing access, equal opportunity, and reasonable accommodation for individuals with disabilities in employment, its services, programs, and activities.