Account Manager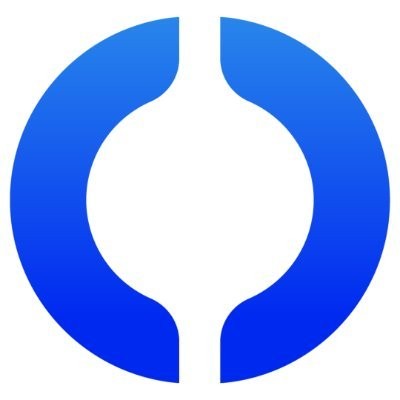 Fishbowl Inventory
Sales & Business Development
Orem, UT, USA
Posted on Friday, September 1, 2023
About Fishbowl
Fishbowl is an industry leading, top supplier of manufacturing and warehouse management software for small, medium, and enterprise sized businesses across 40+ verticals. While our mission is to deliver amazing software, service, training, and support to our customers to help them grow and scale their business operations, our passion is helping people. Whether you are new to owning and operating a business, or you have been at it for 20+ years, Fishbowl provides simplicity and flow for business owners and makes it easier for them to focus on what they love most, running their business.
To support the mission of Fishbowl, we have recently partnered with Diversis Capital to invest in Fishbowl's growth and market scale. We are well on our way to developing exciting new cloud-based products that will continue to surprise and delight our existing and future customers. We also have exciting plans to expand our efforts internationally and are focused on building a globally oriented team that will allow us to scale our operations and future market growth potential.
The Opportunity
We're looking for an Account Manager to be responsible for generating revenue from our current customers through renewing customer contracts and by offering additional products and services.
As we work to expand our internal team, Fishbowl is looking for individuals who are highly collaborative, carry diverse skill sets, love problem solving, and understand the value of working on a high-performing, goal-oriented team.
As an Account Manager, you will be a crucial liaison between our company and our valued clients. Your primary responsibility will be to nurture and maintain strong, lasting relationships with our clients, ensuring their needs are met and their expectations exceeded. Your exceptional communication skills, strategic thinking, and ability to understand client objectives will drive your success in this role and help you understand how to better align our products with their needs over time.
Our HQ offices are based in Orem, UT, where this position will be located.
Responsibilities
Manages all aspects of the renewal process by providing quotes and overcoming objectives to effectively renew expiring contracts.
Communicates with existing clients to increase sales of additional products and/or services.
Manges all license keys associated with current customers.
Serves as the main point of contact for assigned current customers and responds to all email/phone inquiries.
Acts as a liaison for assigned customers to make sure they can contact the right people to resolve issues.
Documents all customer communication, steps and actions taken, as well as results and resolutions obtained throughout each interaction.
Works with at risk clients to proactively resolve issues and avoid returns.
Updates Salesforce with current account information i.e. contact, address, etc.
Collaborates with Customer Solutions Specialists to schedule product and process demos for assigned clients when needed.
Retains technical skills by keeping abreast of developments in technology and product knowledge.
Performs other duties as assigned.
Required Skills/Abilities
Knowledge of B2B software and the inventory management/manufacturing software ecosystem preferred
Knowledge of customer/market research, sales and negotiating principles
Outstanding knowledge of MS Office and Salesforce to manage and drive sales, including a track record of providing reliable, up-to-date inputs
Customer empathy, particularly for small businesses in manufacturing, warehouse and ecommerce.
Strong verbal and written communication skills
Excellent time management skills
Willingness to be coached, desire mentorship, and have a growth mindset
Education/Experience
Bachelors Degree preferred
2+ years of experience related to software sales and account management preferred
Proven track record of hitting and surpassing monthly and quarterly sales goals preferred
B2B sales expertise preferred
Tech Stack
Salesforce
Microsoft Office
Benefits
Flexible PTO with no accrual needed allowing employees the time they need away from work
Multiple healthcare options to choose from including PPO and CDHP options with matching company contributions to an employee's HSA account
Paid parental leave
401K matching
On-site gym, company paid lunches, fully stocked snack bins and refrigerators in the office (anyone want a Monster to drink?)
Generous anniversary gifts for all employees on their anniversary date
A team environment where people want to work from the office, but enjoy the freedom to work from anywhere
and much more!
E-Verify
Fishbowl participates in the Electronic Employment Verification Program. Please visit https://www.e-verify.gov/sites/default/files/everify/posters/EVerifyParticipationPoster.pdf for more information.
EEO
Fishbowl provides equal employment opportunities to all employees and applicants for employment and prohibits discrimination and harassment of any type without regard to race, color, religion, age, sex, national origin, disability status, genetics, protected veteran status, sexual orientation, gender identity or expression, or any other characteristic protected by federal, state, or local laws.
This policy applies to all terms and conditions of employment, including recruiting, hiring, placement, promotion, termination, layoff, recall, transfer, leaves of absence, compensation, and training.
ADA
Fishbowl is committed to providing access, equal opportunity, and reasonable accommodation for individuals with disabilities in employment, its services, programs, and activities.