Sales Development Representative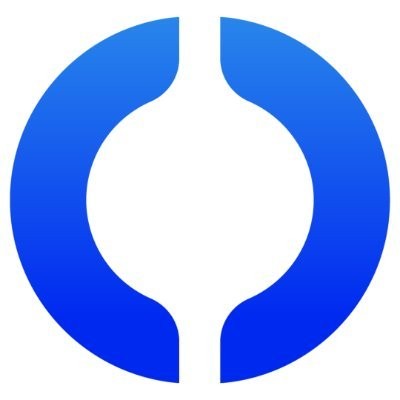 Fishbowl Inventory
Sales & Business Development
Orem, UT, USA
Posted on Friday, August 25, 2023
About Fishbowl
Fishbowl is a different kind of company. We're a top supplier of manufacturing and warehouse management software to small and midsize businesses, but we like to think of ourselves more as being in the "people business." We're here to solve people's problems and make it easier for them to focus on what they love doing best.
Fishbowl offers competitive pay, excellent benefits and 401K matching, flexible PTO, holidays galore, great work/life balance, and a culture that can't be beat! Other on-campus amenities include a full gym and yoga studio, arcade games, pickleball/basketball courts, food trucks, a café, and more! This is a full-time position that can be performed either remotely, hybrid or in the office. Come work with talented, friendly, collaborative people who love their work!
Fishbowl is an equal opportunity employer committed to diversity and inclusion in the workplace. We prohibit discrimination and harassment of any kind based on race, color, sex, religion, sexual orientation, national origin, disability, genetic information, pregnancy, or any other protected characteristic as outlined by federal, state, or local laws.
Role
The Sales Development Representative will be responsible for managing inbound lead generation by engaging with prospects who are driven to Fishbowl by our website, marketing Initiatives, or third-party interest. They will develop and execute prospecting & outreach strategies that will help build relationships with potential Fishbowl customers and introduce them to the sales process by scheduling qualified demonstrations.
Responsibilities
Vet and de-dupe marketing-driven leads to verify customer and lead status.
Research and evaluate additional leads/prospects through web research
Promote and market business through extensive and persistent cold calling, emails, and communication(s) to qualified prospects
Qualify or disqualify potential customers based on their company software needs
Schedule all qualified customers for demos and discovery calls to support the sales pipeline
Maintain accurate opportunity and contact information and record all progress in Salesforce
Provide in-depth information/documentation to the Sales team to enable the most qualified and productive demos
Meet or exceed the assigned quota of a minimum of 69 SAOs/month and the goal of 60 calls per day
Help as needed to build awareness of special projects/events / Trade Shows
Experience
At least one year of prior SDR/BDR or sales experience is preferred
At least one year of tech industry experience is preferred
Required Skills/Abilities
A desire to learn and fascination with all things tech
Strong attention to detail and follow-up skills
Customer-focused and results-oriented attitude
Strong oral and written communications skills
Ability to adapt to changing environments and work processes
Willingness to coordinate and work with others
Tech Stack
• Outreach
• Salesforce
• Zoom
• Chorus.ai
• Chili Piper
• Outlook
• Slack
Benefits
Generous PTO quickly accelerating to 5 weeks accrual per year after three years of employment
Multiple healthcare options to choose from, including PPO and HSA options with matching company contributions to an employee's HSA account
Paid maternity and paternity leave
401K matching
On-site gym, company paid lunches, fully stocked snack bins and refrigerators in the office (anyone want a Monster to drink?)
Generous anniversary gifts for all employees every year on their anniversary date
A team environment where people want to work from the office, but enjoy the freedom to work from anywhere
and much more!
E-Verify
Fishbowl participates in the Electronic Employment Verification Program. Please visit https://www.e-verify.gov/sites/default/files/everify/posters/EVerifyParticipationPoster.pdf for more information.
EEO
Fishbowl provides equal employment opportunities to all employees and applicants for employment and prohibits discrimination and harassment of any type without regard to race, color, religion, age, sex, national origin, disability status, genetics, protected veteran status, sexual orientation, gender identity or expression, or any other characteristic protected by federal, state, or local laws.
This policy applies to all terms and conditions of employment, including recruiting, hiring, placement, promotion, termination, layoff, recall, transfer, leaves of absence, compensation, and training.
ADA
Fishbowl is committed to providing access, equal opportunity, and reasonable accommodation for individuals with disabilities in employment, its services, programs, and activities.