Chief Marketing Officer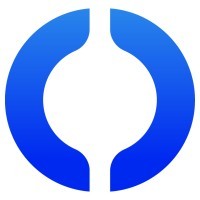 Fishbowl
Job Functions:
Marketing & Communications
Employment Types:
Full-time
Role
Fishbowl is hiring an entrepreneurial and strategic CMO with a proven track record of building best-in-class B2B marketing programs and brands globally. Reporting directly to the CEO, the CMO should be a hands-on, data-driven, and creative leader who thrives in fast-paced environments.
This role will grow and manage a team of top marketing professionals focused on building pipeline, launching new products and markets, and growing mindshare and engagement amongst customers, partners, and resellers. The CMO will leverage data and testing to develop messaging and positioning, implement continuous improvement, and build efficient, scalable channels. Excellent communication skills – written, verbal, and visual – are essential.
Description
● Design and execute all Go-to-Market programs for new products, partners, and territories
● Develop market-leading growth strategies utilizing deep customer and market insights, analytics, and rigorous testing to achieve company objectives
● Manage and grow a world-class team of marketers, creatives, analysts, and developers driven to expand the Fishbowl brand and bottom-line
● Provide subject matter expertise and hands-on leadership supporting paid media, SEO and organic channels, conversion optimization, UX/UI, CRM, partner and community building, marketing automation and email, lead scoring, in-person/virtual events and content development
● Lead strategic planning to establish and track progress toward OKRs and KPIs. Leverage data to continuously improve performance and ROI of campaigns, adjust demand strategies, and build pipeline generation
● Oversee partner marketing strategy to engage and expand Fishbowl's reseller community, nurture corporate partners, and drive revenue growth
● Manage brand, creative and content teams to build market leading experiences and resources to drive the customer journey through webinars, blogs, media, and thought-leadership
● Support development of sales and product collateral, including buyer personas, pitch decks and scripts, battlecards, FAQs, positioning guides, and objection handling
● Develop, articulate, and unify the direction of the brand design, vision and strategy internally and in the marketplace
Qualifications & Experience
10+ years of marketing experience with a focus on scaling and growth. Minimum of 5 years managing a team and leading strategy
Demonstrated mastery of marketing and growth strategies across acquisition, engagement, conversion, sales enablement, and return on investment
Data-driven B2B marketing background with a history of managing campaigns focused on multiple objectives including new customer acquisition, partner enablement and retention improvement
Experience in leading Go-to-Market for new products and international expansions
Showcase exceptional communication skills (both verbal, written, and visual) with deep understanding of messaging and content strategy
History of creative excellence with ability to build best-in-class brand experiences
· Bachelor degree required. Advanced degree or MBA is preferred History of strong leadership, introducing change while maintaining a collaborative culture and team loyalty.
· Excellent interpersonal and communication skills (written and verbal).
Location
Ideally Utah but open. Will need to spend significant time in Utah if not located there.