SVP Engineering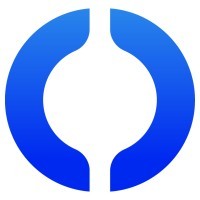 Fishbowl
Job Functions:
Software Engineering
Employment Types:
Full-time
Reporting to the CEO, the SVP Engineering will oversee the software development and cloud operations teams that build and operate the company's SaaS and desktop products. This senior executive position will organize and guide the engineering organization and work closely with Product Management and other stakeholders to achieve strategic business outcomes. It will emphasize instilling a sense of urgency and excellence across the entire product development process. As the company grows, this role will oversee acquired assets and teams, integrating both into the Fishbowl culture and technology.
Top priorities for Fishbowl SVP Engineering:
Establish a highly mature and productive R&D organization, leveraging best practices across the SDLC, including QA and DevOps, to reliably and optimally deliver value to the business. Oversee on-site and off-shore software engineering teams, organizing resources as appropriate, to maximize productivity and pace. Coordinate and oversee the selection/diligence and integration of acquired teams and technology into the organization. Accelerate development of Fishbowl's SaaS product, hiring and aligning resources to achieve this goal. Establish and execute a plan to right-size the investment in Fishbowl's legacy desktop product while expanding the SaaS product's functionality to meet market requirements and achieve best-in-class status. Architect cloud-based microservices to support the needs of web, mobile, and desktop client applications. Develop QA best practices, including test automation and CI/CD workflows, to achieve quality goals while expediting delivery. Establish DevOps as a highly leveraged function and mindset across development teams. Collaborate with Product Management to execute on strategic product initiatives using appropriate agile methods. Manage compute and data resources in the public cloud (AWS) and collaborate with IT on on-prem datacenter requirements. Make strategic decisions about cloud-native vs. self-managed services. Establish and maintain a strong cybersecurity posture in the company's products and operations.
Key Responsibilities
Overall responsibility for software engineering, QA, and DevOps resources, including off-shore development. Oversee technical and team integration as a result of strategic acquisitions, including technical due diligence. Establish a high-performance engineering culture that emphasizes transparency, accountability, and delivery on commitments. Bring modern software development technologies and practices to the organization. Provide expertise and direction on distributed, cloud-based software architecture and technology. Develop this skillset across the engineering organization. Establish a strong company-wide cybersecurity posture that encompasses how software is developed and operated, along with secure practices around all business systems and processes. Work with Product Management and other stakeholders to forecast resource requirements, timelines, and investments to achieve business objectives. Own the engineering hiring and onboarding process, with emphasis on building a diverse, talented, and effective team. Establish a leveling and growth framework that provides clear guidance for individual contributors and managers.
Qualifications & Experience
10+ years of experience managing a world-class engineering team of 80+ people in a rapidly growing start-up environment.
15+ years of hands-on product development, including experience building SaaS products using Scrum/agile methods. Experience managing a multi-function, multi-level organization (i.e. teams of different professional domains led by VPs/directors/managers).
Has had responsibility for growing/acquiring/merging separate teams/orgs via M&A, including direct participation in the due diligence process. Deep expertise in building and deploying SaaS applications in the public cloud (AWS), cloud-native RDBMS, web application frameworks (e.g. React, Angular, Vue), container technology (e.g. K8s, Amazon ECS), and mobile application development. Familiarity with Windows desktop development a plus. Experience rearchitecting legacy client/server software into modern, service-oriented systems. Experience developing REST APIs for internal and external use. Track record of building and managing high-performance development teams, both co-located and remote/off-shore. Demonstrated experience driving an efficient DevOps-testing-performance strategy throughout an organization. History of strong leadership, introducing change while maintaining a collaborative culture and team loyalty.
Excellent interpersonal and communication skills (written and verbal).
Location
Ideally Utah but open. Will need to spend significant time in Utah if not located there.
Contact
Dan Grosh Operating Partner 415-722-2964 dan@diversis.com